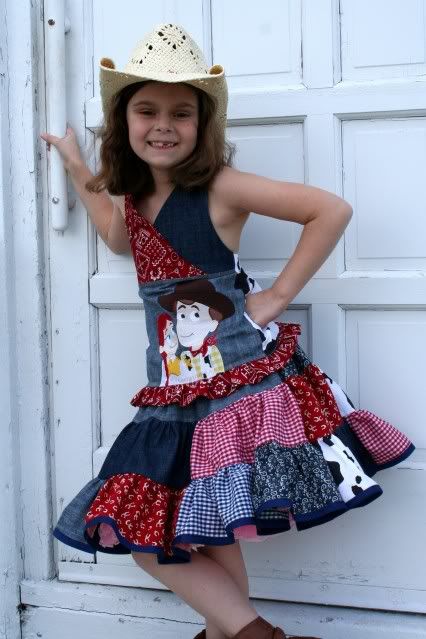 We can't wait for the latest Toy Story movie hits the Big Screen! Of course we needed a set to wear to the premiere, and this is perfect! I'll make a 4th of July tee later, and Emily can wear the skirt with that too! Nothing like Mix and Match pieces!
Of course Emily decided Chrissa needed a matching set too! She even found a little hat for her to wear ;)
Pictures were taken at The Westland Historical Village.